Teddy Bears' Picnic for Kindergarten and Year 1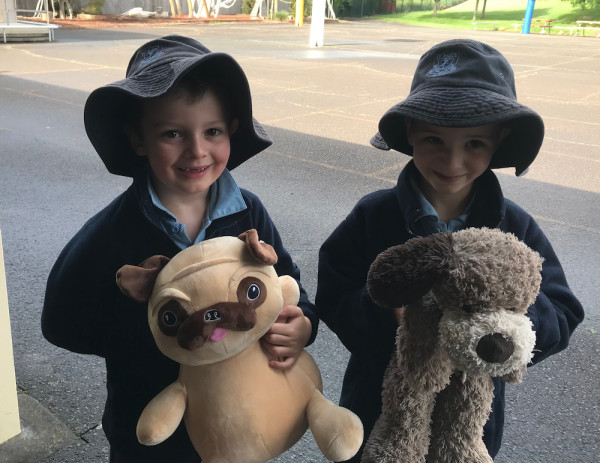 Kindergarten and Year 1 have had a wonderful day celebrating with a Teddy Bears' Picnic – filled with lots of favourite teddy bears and toys, fun themed activities and a special visit from our adult size teddy bear, Buttons the Bear!
It was a lovely day for a picnic, with the students enjoying the warm sun outside. The children each brought their own favourite soft teddy or animal from home to enjoy the picnic too, which stayed by their side for the whole day.
Our Teddy Bears' Picnic was inspired by the classic book, 'We're Going On Bear Hunt' – a light-hearted story that has become a staple in children's reading.
The celebrations started earlier in the week, with the children receiving an invitation from Buttons the Bear to join him for the picnic on Friday.
During the week, all the classroom activities were designed to prepare the children for a fun and successful picnic. They wrote stories about their soft teddies, made decorations for Buttons the Bear, created a map to help them search for him, made headbands to wear on the day, planned the type of food to bring to the picnic and also coloured in bear footprints to help Buttons the Bear find his way.
On picnic day, the students embarked on a bear hunt to search for Buttons, who was in hiding. The children walked through the playground looking for Buttons the Bear and when they reached the bottom of the oval, they found him hiding in the little weather shed – to many screams of delight!
The children were so happy and enjoyed every part of the day, including Buttons the Bear joining them for their picnic.
The Teddy Bears' Picnic was a wonderful opportunity to bring our Kindergarten and Year 1 students together in a positive and supportive way.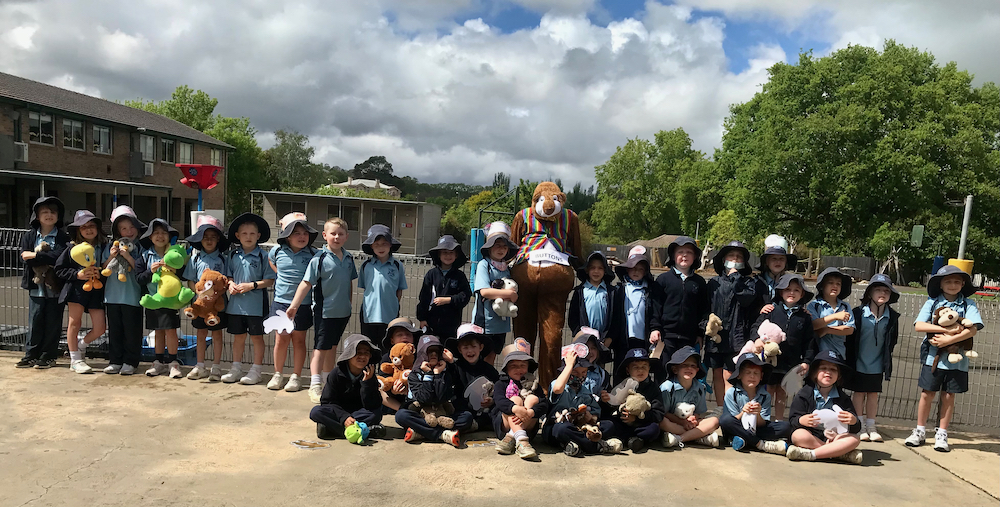 Teddy Bears' Picnic Photo Gallery