Mini Vinnies pancake day success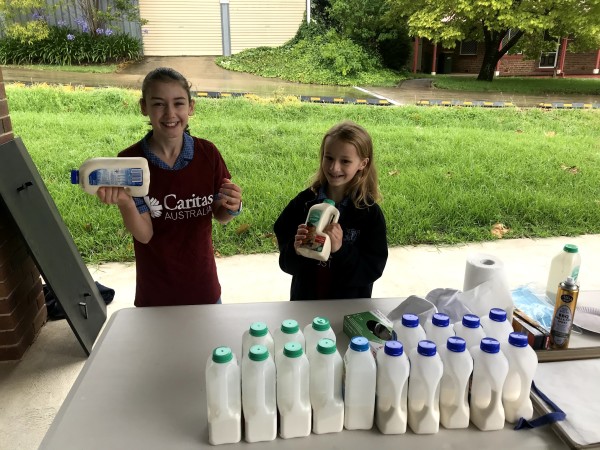 Well done to our Year 5 Mini Vinnies group, who planned and delivered a fantastic pancake day on Tuesday.
The Mini Vinnies students were so organised and service-focused. Great job Year 5 and Mrs Smith!
The children thoroughly enjoyed the delicious pancakes, and we raised $297.00 for Caritas Australia's Project Compassion Lenten appeal.
This year's Project Compassion theme is "Be more". This theme is derived from a quote from Saint Oscar Romero, "Aspire not to have more, but be more".
Our school student leaders participated in a virtual launch for Project Compassion – an appeal that works towards ending poverty and injustice globally.
They joined schools from right along the Australian eastern seaboard to learn about the work of Caritas and the meaning of Oscar Romero's statement.
Our students have begun planning for some additional activities later in the term to support Caritas.
Pancake Day Photo Gallery