Celebrating Aboriginal and Torres Strait Islander culture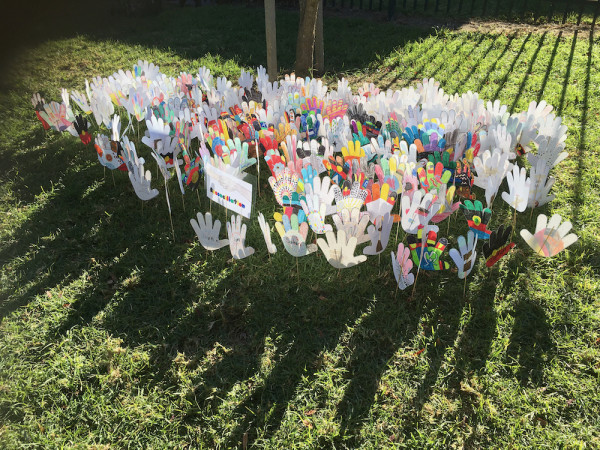 Over the past few weeks, our students have been learning about the cultures and knowledge of the Aboriginal and Torres Strait Islander peoples as part of our NAIDOC Week celebrations.
This learning culminated with a special assembly when we were able to see the "Sea of Hands" we had been part of making.
Our Sea of Hands demonstrates the way we have grown as a loving, accepting community over the years.
Each year, we make new hands and use the previous ones, ensuring everybody who has been part of our community since we started this initiative remains a recognised part of our community, no matter where life has taken them.
Students were also given a badge to wear and keep – the badges were either feet (walking gently on shared country) or hands (joining together to heal country) in the colours of the Aboriginal flag.
A special acknowledgement that we at St Paul's live, work and play on the lands of the Gundungurra people.